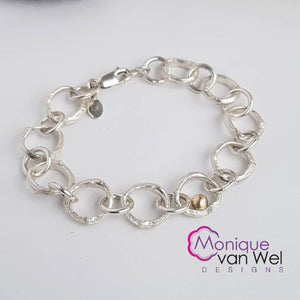 Sterling Silver Twig Link Bracelet
Sale price Price $503.96 Regular price $503.96 Unit price / per
Handmade in Ontario, Canada
Bracelet width: 10 Millimetres
Materials: Gold, Silver
Adjustable: Yes
Can be personalized: Yes
This twig link bracelet is made of solid sterling silver and has one, 14k yellow gold pebble added.
The twig is a copy of a real twig cast in sterling silver using the ancient lost wax technique.
This can be personalized by adding a gold pebble or adding a little diamond. For example, a 2mm diamond would be $85 extra or a Rose gold pebble instead of yellow gold.
Please Contact Me for customizing or other Questions.
Don't forget to choose your size before adding to the cart
Thanks for shopping at my store
~ Monique 😊